Treetop walk Bachledka
Part of the town: Poprad (časť mesta)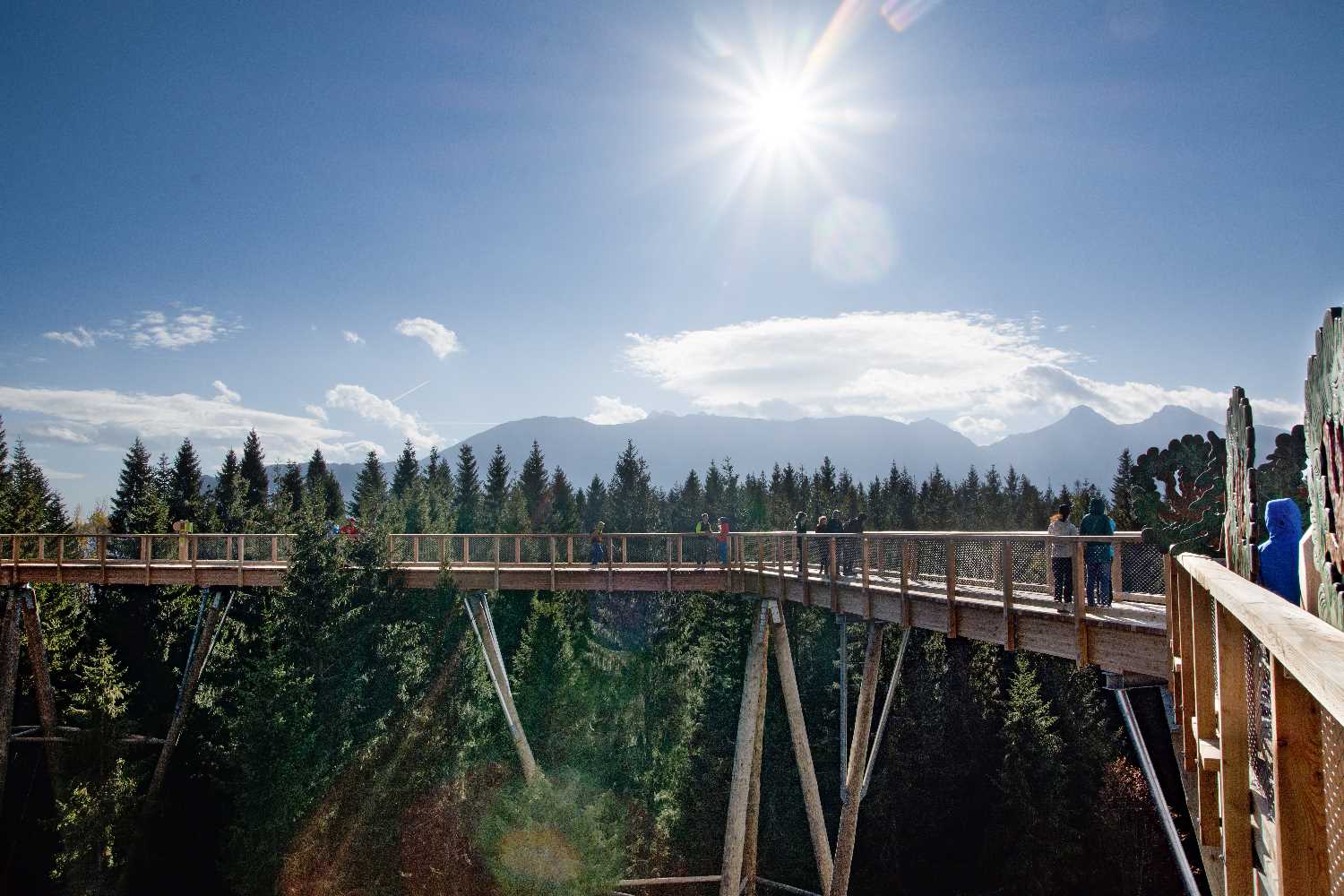 Treetop walk Bachledka
Bachledka Treetop walk is situated in the heart of majestic forests of the Pieniny National Park. We will show you the unique nature of the Belianske Tatras. We will explore local forests together. You will be immersed in the forest and get to know and learn about many animals and plants that can be found only in a few places of the world. On more than 600 metre long route you will go through the forest with various animal and plant species, find many surprises and learn some lessons.
The view from 32 metre high observation tower is magnificent and you will have the majestic trees some of which are even older than you within arm's reach.
If you prefer self-study you will find a large number of information boards along the trail for you to study. These information boards are located at the three stops in the horizontal part of the trail. We offer you excellent snacks based on the local cuisine. We did not forget the drivers, seniors, the youngest visitors, schools and nurseries. The larger groups can go on a guided tour – a guide is the Pieniny National Park employee.
Bachledova dolina, Ždiar
Part of the town: Poprad (časť mesta)
Telephone: +421 52 44 98 101
Email: info@chodnikkorunamistromov.sk
www.chodnikkorunamistromov.sk/
---